In this special instalment of Our Storm Troopers, we caught up with front-end developer and all-round good guy, Ryan! In it, he gives us the lowdown on his lockdown experience, including; how he's been keeping busy during those long quarantine days and what he'd prescribe for a case of the house-bound blues.

Hello, Ryan!
Hello!
How are you doing? How's your mood now that we're in week eight of lockdown?
Fine! I'm quite happy in isolation! As an introvert, lockdown for me is almost like picking the difficulty level on a Playstation game and choosing the 'easy' option! I'm lucky enough to have a garden so I've spent a lot of time there while the sun has been out. From my perspective, I also think that because everyone else is in the same boat, I don't feel like I'm missing out on anything. That helps me.
How have you been filling your days while you've been stuck at home?
As you know, everyone at Storm has been working throughout lockdown. We were very lucky to have been organised and setup to work from home long before lockdown began so we've had little to no disruption from our side.
Out with that, I've been making the most of some unexpected time with my daughter – that was a lovely surprise as my wife and I are expecting our second child next month, so it's been great to spend some time solely with her before the new baby arrives.
I've also tried to brush-up on my reading. I really enjoyed Living with a Seal by Jesse Itzler, but think my favourite so far might be, rather fittingly, Choose Your Own Apocalypse by Rob Sears – a twist on the children's choose-your-own-adventure type books!
Do you have any tips for those of us struggling with being cooped up all day?
I think a lot of people could benefit from meditating. I know I certainly have. I use an app called Ten Percent Happier. It offers guided meditation, videos and lots of encouragement to stick to it. Recently I've been doing a practice from Jeff Warren called Nightly Gratitude. It helps me appreciate all the good things that have happened that day and allows me not to overthink the small stuff. That can be quite valuable when things get a bit overwhelming.
Let's talk a little about Storm. How did you end up here?
It all began when I bought my first Macbook Pro. I remember getting my hands on it and thinking 'how do I get a job where I can use one of these every day?' I didn't go to university or college so I had to learn the fundamentals of web design myself. From there, I went on to do a bit of freelance work for a number of clients and agencies before joining Storm in 2012.
2012! You must love it here! What your favourite thing about it?
My favourite thing would have to be the flat structure we have in place at Storm. There's so much opportunity to bounce ideas off of people – and there are no restrictions against who can meet who. Everyone's opinion matters and everyone is valid. That was something I was looking for when I first joined and I'm still so grateful for it now.
What do you do at Storm?
I am a front-end developer. I sit in between the creative design side and the technical development side. Empathy is very important in my role. I have to be considerate of the vision of a designer, as well as the technical constraints of a developer. It's my job to make sure those two things marry together. If we can do that, we get a UI that looks good, that talks to the back-end and everyone is happy.
What's been your proudest moment here?
I remember working on a website for The National Galleries of Scotland for an art show called Generation – that sticks out. Our website was displayed on iPads in all the venues. It's technically my first ever exhibition. *laughs*. I have also had the opportunity to attend a number of award ceremonies where Strom has won "Agency of the year", amongst other awards. It's great to receive recognition for our hard work.
Generally speaking though, I tend not to look back and am always looking towards the next thing. Just now, I'm excited about our Lenus Health work. That could be a game-changer for so many, not just during the pandemic but beyond that too.
Right, enough work stuff. Let's get serious. Do you have any hidden talents we might not know about?
I'm rubbish at hiding things! Any talents I have, people know about them! *laughs* I am quite musical though and would like to think there's some talent in there.
What kind of music do you like?
Mostly stuff with guitars. I'm really enjoying a band called Lau at the moment. They're a folk trio from Orkney and they're brilliant.
What's on your bucket list?
Well, the way things are right now has certainly hindered any kind of travelling I would like to do in the short-term – and of course planning for the baby takes up a lot of my attention too.. but beyond that, I want to go to America and see an NHL game. I want to get across that water and see some ice hockey, man!
I have something a wee bit different to finish off.. a quick-fire round! I'll give you two options, you just have to give me the one you prefer. Cool?
Let's do it.
Dogs or cats?
Dogs.
Train or plane?
Plane.
Coffee or tea?
None.
Beer or wine?
Beer.
Fine dining or takeaway?
Fine dining.
Beach or city break?
City.
Too hot or too cold?
Too cold.
Call or text?
Call.
Horror or comedy?
Comedy.
Sunrise or sunset?
Sunrise.
Tom or Jerry?
Jerry.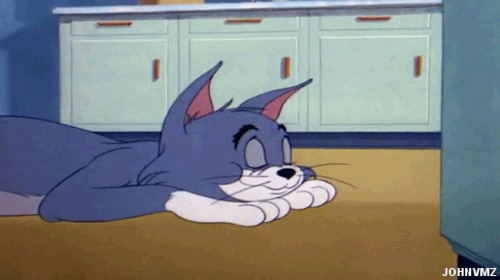 There we have it; the fantastic Ryan! Thank you for your time, sir!

If you would like to donate to NHS staff and volunteers who care for COVID-19 patients, you can do so by clicking here.
You can also view our vacancies here.
Search
Categories Archives