We've all been there. It's 3pm, you've got a deadline looming, yet you just can't seem to pull yourself away from YouTube. One more cat video couldn't hurt, right?
But, there are only so many hours in a day and sometimes you have to make the most of them. It can be hard to stay focused on the task at hand, especially if you have the internet at your fingertips. In fact, our average attention span is just 14 minutes – those commercial breaks during your favourite TV show make sense now, huh?
Of course, we can't just work for 14 minutes a day and go home. We have to find ways to stay focused and nail our tasks, so we can feel smug about it later. There's nothing quite like the satisfaction of completing your to-do list. To help, we asked our lovely Storm team to share their favourite ways to increase productivity and keep those cat videos at bay.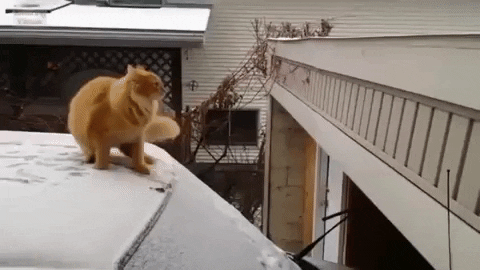 Productivity apps
Keeping track of collaborative projects can be difficult, especially when there are several people working on them. Enter Trello, a visual project board that can be used to give an overview of what needs to be done, what's currently being worked on, and what's completed.
We've got several Trello boards on the go at any one time at Storm, which helps to keep things organised. Think of it as working from a universal to-do list, rather than lots of individual ones. You can also assign tasks to team members via each board, leave comments to update others on your progress and mark tasks as complete once they're done – the best part!
You've probably heard about Slack by now, but if you haven't, it's a team messenger designed to take the necessity out of emails. Why spend precious moments debating whether to say 'Kind regards' or 'Best' when you can just send a Slack message?
Available across multiple devices, you can use Slack to keep in touch with your colleagues wherever you are. You can set up multiple channels within your workplace to suit your needs, for instance we've got a #general channel for everyone to contribute to, as well as separate channels for each department like #digitalmarketing, #technical and #creative (Slack loves hashtags, by the way). You can send images, documents and all important GIFs, too.
Slack can also be used with clients to make communication as easy as possible. We often use Slack when working with distributed teams to keep track of projects and create an open space for questions, comments and file-sharing.
Save the trees and use Evernote for all your note taking needs. Essentially a cloud-based storage service, you can use Evernote to save notes, photos, videos and even web pages for later use. If it sounds similar to the likes of Google Drive, you'd be right. However, the difference is Evernote involves creating notebooks, rather than uploading files directly to it.
Evernote is great for getting both your professional and personal life in order. It's especially useful if you're working from home occasionally and need to share files with your work computer. Evernote automatically syncs all your devices at once when you make a change, so you're not restricted to one location.
Designed for Mac devices, Magnet is the window management tool of dreams. It's great for laptops when you have to make the most of the limited screen space you have. Magnet allows you to neatly organise windows however you like, whether that be side-by-side, quarters, halves – you name it. If you're not one for manually resizing windows, this is the app for you.
You can even choose how to manage the windows either by dragging them, using the menu bar, or by setting up customisable keyboard shortcuts. Working on multiple windows simultaneously has never been easier.
Productivity hacks
Monitors
When it comes to monitors, size matters. You'll be amazed at the difference a good-sized screen can make to your working day. Having more than one monitor helps, too. Take a look around Storm and you'll see no less than two monitors per desk, sometimes three. This is handy for splitting your work across different screens, as our Digital Consultant, Hamilton, attests to:
"I use three screens and split my usage across them. My right smaller screen is for communication apps like Slack and Outlook. My left screen is for the web for reference/research/articles, and my middle screen is for the document/presentation/piece of work I'm currently working on. This helps me to focus on my task and give relative priority to it."
Standing desks
Standing desks are still all the rage here at Storm, especially those that can be brought down to a sitting desk when your legs get tired. There's something about standing at your screens that really boosts productivity, perhaps because we're more alert when we're upright.
Standing desks also have proven health benefits and those that suffer from the likes of back pain when sitting down are more comfortable when standing, thus more productive. Just be sure to give yourself resting intervals to avoid standing for a prolonged period of time.
OS shortcuts
Learning your keyboard shortcuts is a lifesaver when it comes to saving time and increasing productivity. Whether you're a loyal Mac user or a Windows fan, there's more to learn than cutting and pasting. Of course, you don't have to learn all of them, but there's bound to be a few you'll find useful for your working day.
Getting Things Done is a time management method coined by productivity consultant, David Allen, in his book of the same name. First published in 2001, the technique is all about removing stress to increase productivity. Allen emphasises the importance of not worrying about tasks that have yet to be completed and focus on the task at hand.
GTD uses a five-stage workflow: capture, clarify, organise, reflect, and engage. It is designed to help you prioritise your workload and take control of your productivity. The book became an international bestseller, published in over 28 languages. Allen released a new edition in 2015, updated with technological advances in mind, with new insights into personal and professional applications of GTD. Check it out if you're looking for a philosophy to live by.
Quiet time
Sometimes you just need to block out the rest of the world to get your work done. It can be difficult to focus when there's a lot going on around you, especially if you work in an open plan office, so noise cancelling headphones may be your best friend. Listening to music can also help productivity – movie scores are my personal favourite when I need to get work done.
While the likes of Slack can help productivity in some ways, it can also help to turn your notifications off for a while. The same goes for your email; close them completely if you need to and assign specific times to check them. If someone desperately needs you, they'll give you a call or pop by your desk.
Reward your productive self!
Being productive can be hard, so if you've had a particularly good run, give yourself a pat on the back – or a glass of wine in the evening, either works. You don't need to be productive every minute of the day, because let's face it: that's impossible, but crossing off items on your to-do list is worth celebrating.
If you'd like to join our productive team of Storm Troopers, check out our latest vacancies or send your CV to careers@stormid.com
Search
Categories Archives